A throwback to simplier days when you passed a note "check yes or no" through the classroom to the cute boy or girl and waited nervously for their reply.
No texting...not snapchatting...the original social media...The Checkmark!
This card though only allows for one answer....Look Closely!
Designed and hand printed in Mississippi using an antique press to keep the traditions alive!
Add this note card to your Fresh Flower order and we will hand write your greeting inside it for your Sweetheart...but we'll leave the Checkmark to them!! ;)
Valentine Card with handwritten message

01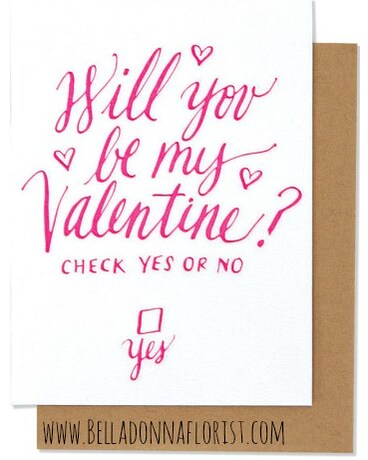 Valentine Card with handwritten message - $8.99