Our tweeting bird is a wonderful way to sing the praises of a friend or co worker and start the day off right!  Adorable with a unique fern or blooming plant...you'll be tweeting right along with the birds!
This planter comes in 4 options for green or blooming plants in sizes 4" or 6" pots. The primary difference in the sizing will be the scale of the plant. The 4" grower pots are very nice but are still in their early growing stages so not as full as the 6" pots.
It is our recommendation to allow our designers to select the best plant (blooming or green) based on the greenhouse stock. If you have a preference, say color for blooming or a specific green need (aka - no light, can't water ever!) please let us know in the special instructions at checkout!
Today Day Art Pot + 4" Green Plant

Art Pot Today

Today Day Art Pot + 4" Blooming Plant

Art Pot Today

Today Day Art Pot + 6" Green Plant

Art Pot Today

Today Day Art Pot + 6" Blooming Plant

Art Pot Today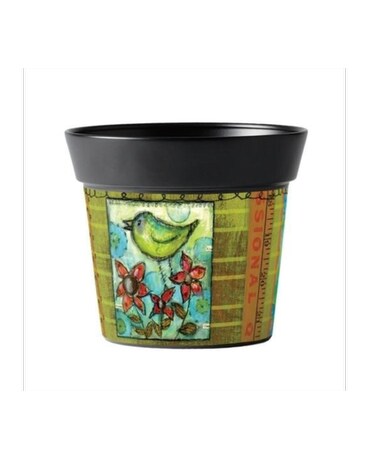 Today Day Art Pot + 4" Green Plant - $24.99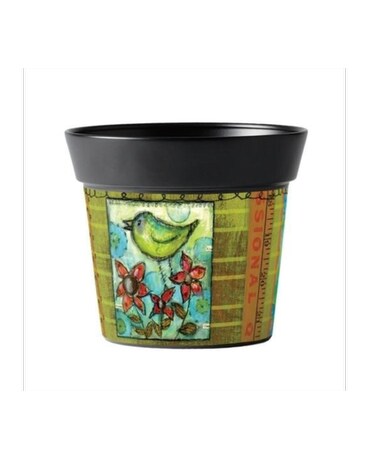 Today Day Art Pot + 4" Blooming Plant - $29.99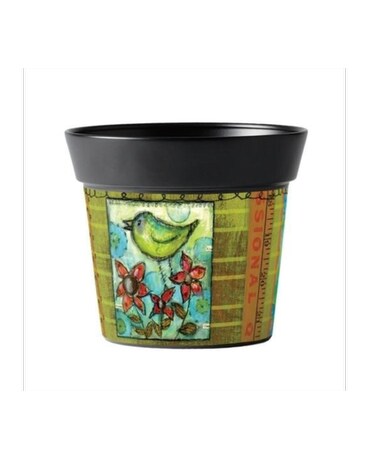 Today Day Art Pot + 6" Green Plant - $44.99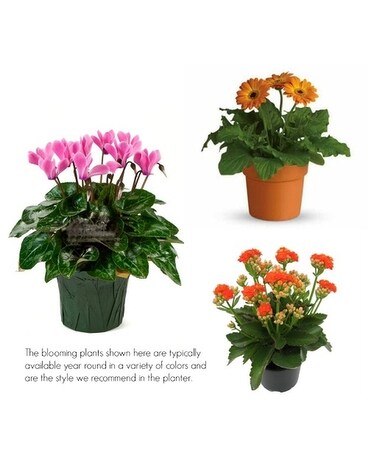 Today Day Art Pot + 6" Blooming Plant - $49.99