Dads: Do your kids just tell you what they need and that they want more money? Well, buy yourself these socks to remind yourself you're doing a great job!
Kids: Get your act together and buy your dad some socks!
These Super Comfy socks are a great way to spread a smile...available in Medium (women 7-9.5) and Large (men 9-12) - please indicate at checkout what size you prefer.
1 Pair Great Dad Socks

Sock Great Dad

1 Pair Great Dad Socks + 3 Mylar Balloons

Sock Great Dad

1 Pair Great Dad Socks 3 Balloons + 1 Box of Truffles

Sock Great Dad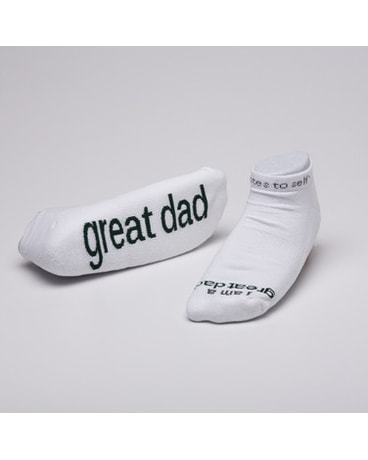 1 Pair Great Dad Socks - $14.99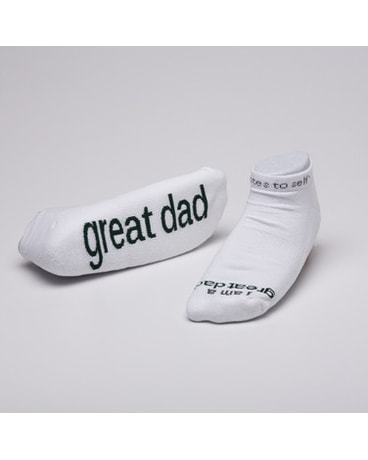 1 Pair Great Dad Socks + 3 Mylar Balloons - $19.99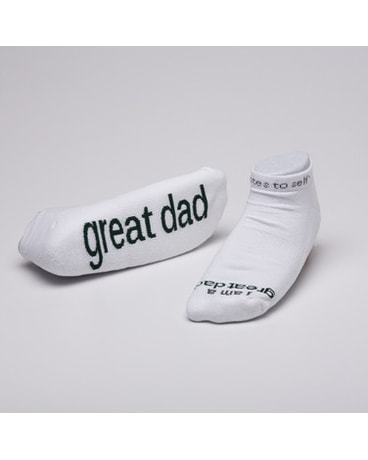 1 Pair Great Dad Socks 3 Balloons + 1 Box of Truffles - $34.99