"When words escape Flowers are here to express your feelings" - such a pretty sentiment, but in the day of texting we've got another option!
"When words are too long, emoji are here to tweet all the feels" - so need a smiley emoji laughing here!
MN's very own Abdallah Candies brings us a 2019 update to the smiley face chocolates with the EMOJI Chocolates! Also ADORBS paired with our E-Balloon Bouquet and since flowers still do express a lot more than words, check out our Be Happy Ceramic Cafe Mug with Roses to tie it all together!
7.5oz Bag Milk Chocolate Emojis

EmojiChocBag

Milk Chocolate Emoji & Emoji Balloon Bouquet

EmojiChocBag

Be Happy Mug, Emoji Chocolates & Balloons

EmojiChocBag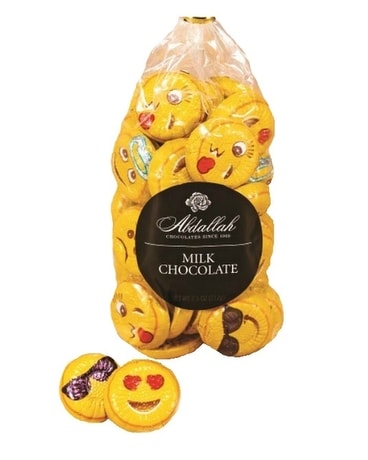 7.5oz Bag Milk Chocolate Emojis - $10.99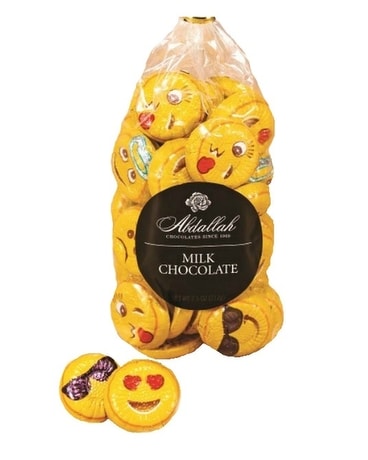 Milk Chocolate Emoji & Emoji Balloon Bouquet - $42.99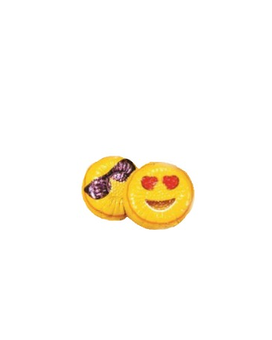 Be Happy Mug, Emoji Chocolates & Balloons - $99.99