Love You More is taken to a new level with our mixed bouquet! Spray Roses, alstroemeria, and pink roses cluster in our adorable wooden box to say it "LOVE YOU MORE". Our Impressive Design will include a 3rd Rose while our Premium Design will have 5 roses.
Adorable for a new baby as well - just note in Special Instructions at check out if for a boy or girl and we can adjust the design to reflect the new bundle of joy!
Bouquet colors subject to availability and best quality at the time of the design but will be in red, pink or white tones.
Similar to Image

LuvUBoxBqt

Impressive Design

LuvUBoxBqt

Premium Design

LuvUBoxBqt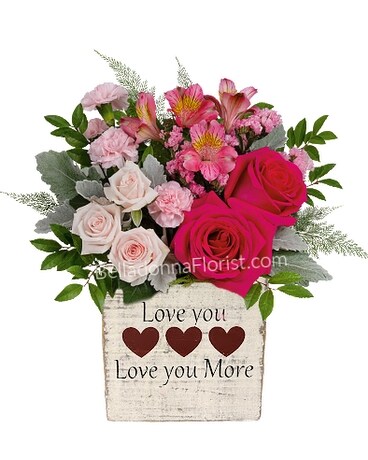 Similar to Image - $79.99
Impressive Design - $94.99