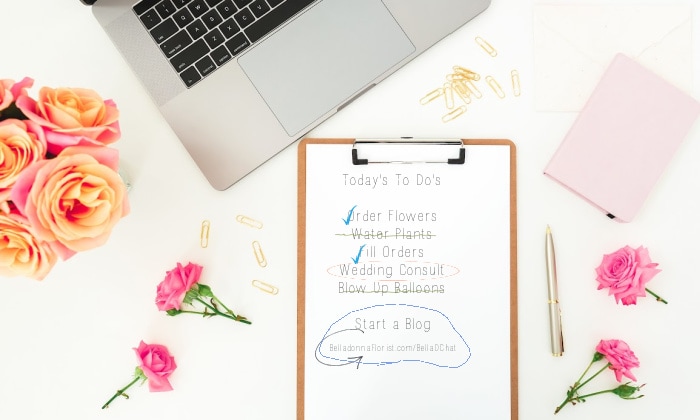 With Maturity Comes....
October 26, 2021
I heard this a lot and always replied with but why... but as our business matures and changes (I won't say "Pivots" so tired of that word) maybe we can add to the conversation, not just on flowers (but of course A LOT on flowers), but retail, environment, lifestyle, and whatever else catches our eye.
My name is Regina and I am the owner of Belladonna Florist & Gift Studio in Eden Prairie, MN - yes it's cold here, but we do still have flowers year round! Through my career I've seen many angles of the floral industry, from working as an importer with farms in Colombia, to being the PT college girl at the grocery store department (#loveCoborns). I've designed tradeshow exhibits for some pretty cool companies and created wedding schemes for some pretty wonderful couples.
Through all of this I've been a friend, partner, parent, daughter, and most often a "what the hell am I doing" scared business owner! But each change and step has taught me to finally decide that maybe I do have something worth sharing. So we'll try to give you industry insights - supply updates (crucial right now huh!) - some laughs and tips for your own flowers, plants, home, and world.
If you've spoken with myself or any of the BellaD Team you know we're goofs - we say what we're thinking (really need to filter!) - laugh with you on the phone - hug and tear up with you in person. That's what you'll see here - us...as we are talking to each other here in the store, or to you on the phone. Hopefully we'll convince BellaD team to do a guest post, and maybe a few of our more entertaining customers!
Oh! Also if you know me (i won't lump the team into this one) I can be a bit ADD...Squirrel; so don't expect this to be on a set schedule - I can barely get to work on a schedule, and don't even ask about my kids baby book. When we have something to share we will so keep an eye on us!
Stay Tuned - Like us this is a work in progress that we hope becomes a Blooming Success!
Regina